We're throwing in 5 extra bags ($35 VALUE).
---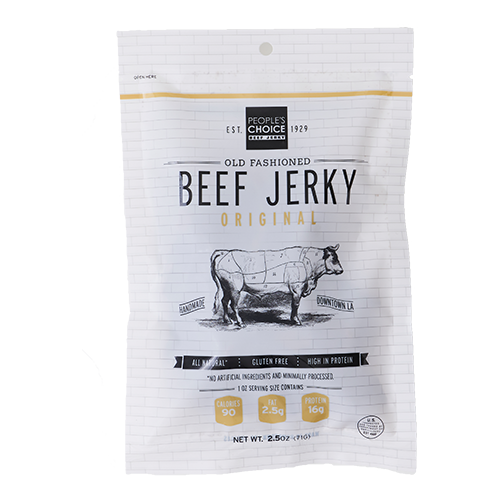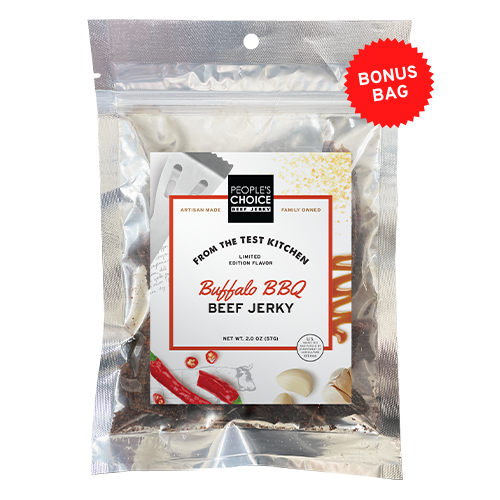 TEST KITCHEN - BUFFALO BBQ
TASTING KITCHEN - COWBOY PEPPERED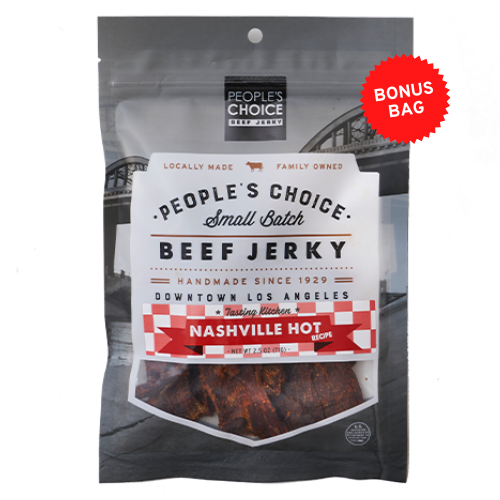 TASTING KITCHEN - NASHVILLE HOT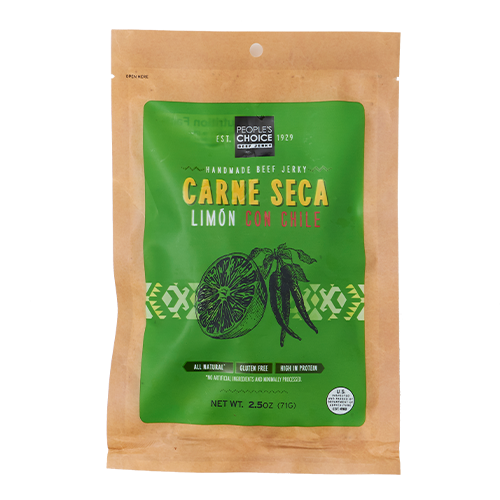 CARNE SECA - LIMON CON CHILE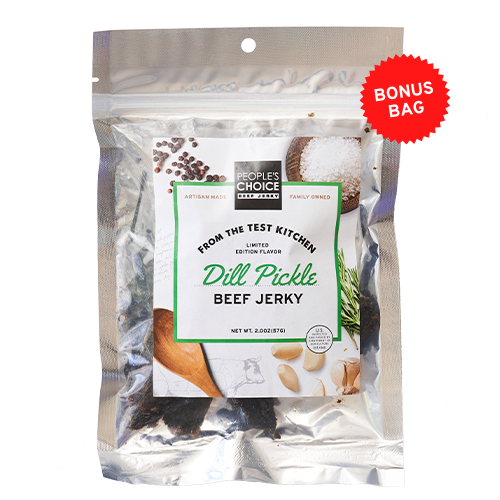 TEST KITCHEN - DILL PICKLE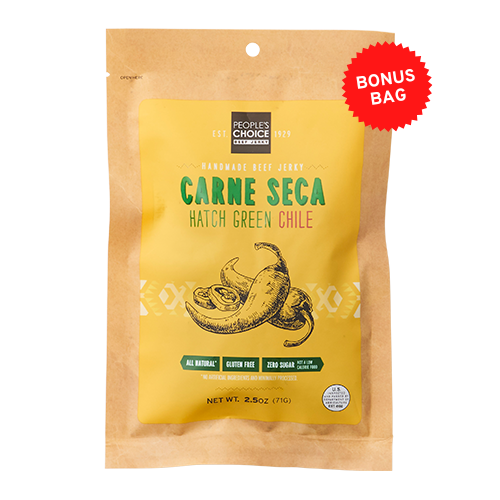 CARNE SECA - HATCH GREEN CHILE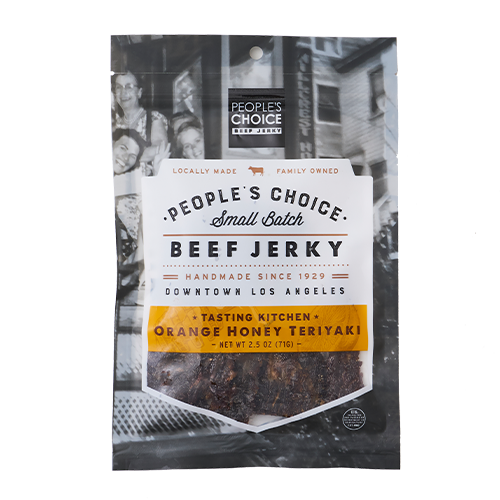 TASTING KITCHEN - ORANGE HONEY TERIYAKI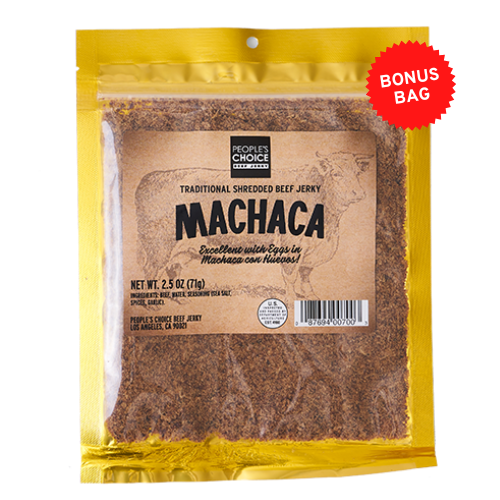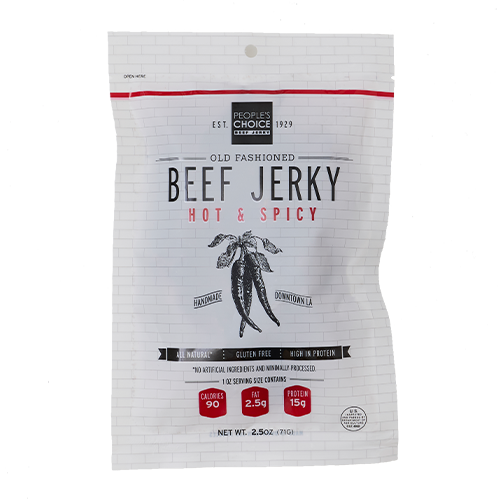 OLD FASHIONED - HOT & SPICY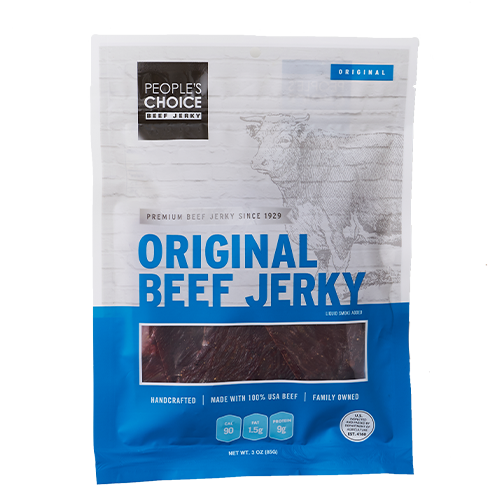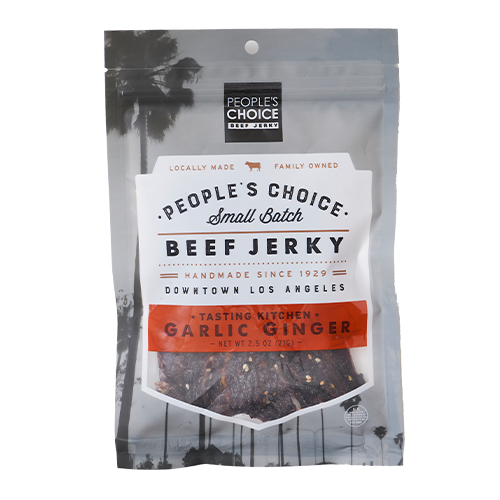 TASTING KITCHEN - GARLIC GINGER
TASTING KITCHEN - SWEET CHILE HABANERO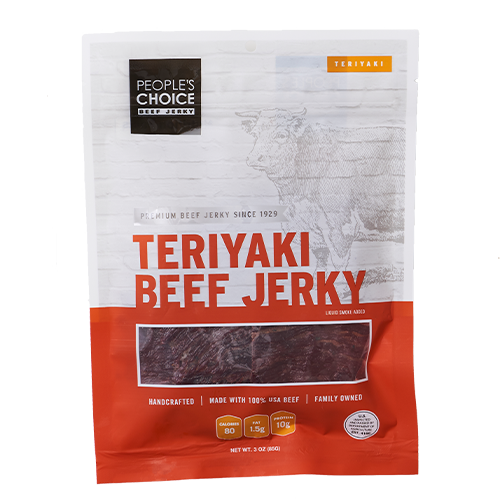 ---
NOT YOUR AVERAGE JERKY COMPANY.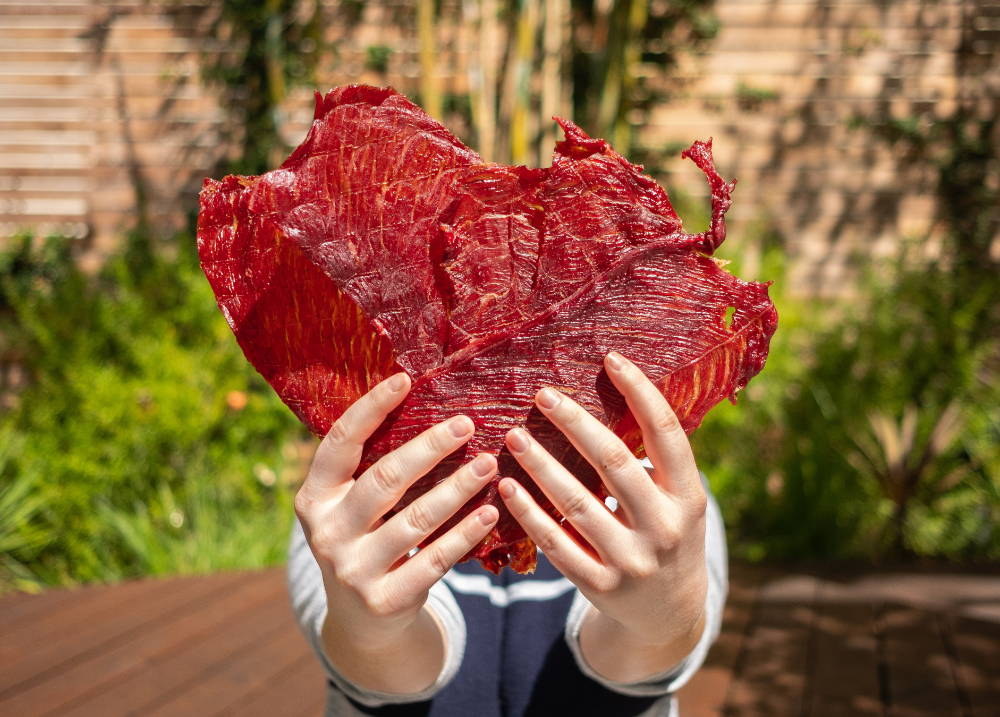 1.

Handcrafted quality
We not only maintain every aspect of production in house, but we can achieve a quality unique to a handmade process. By owning each step, we can ensure quality and stand behind our product.
2.

Real food
This is real food made by real people. We eat what we make. No hidden ingredients, no shortcuts, no tricks. Feeling good about what you eat has never tasted so good.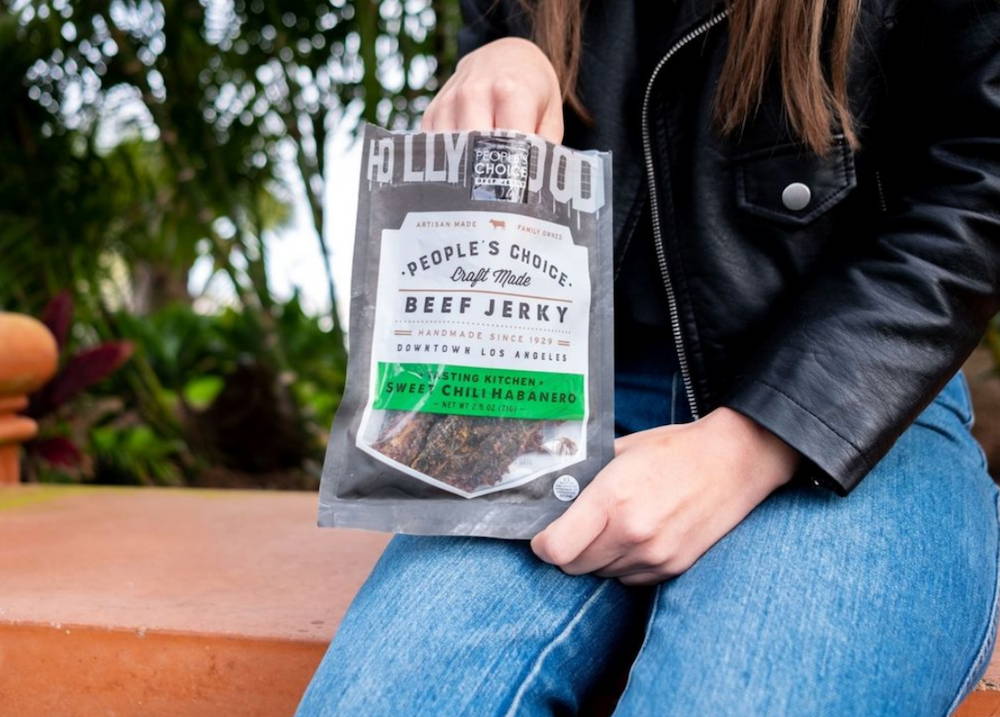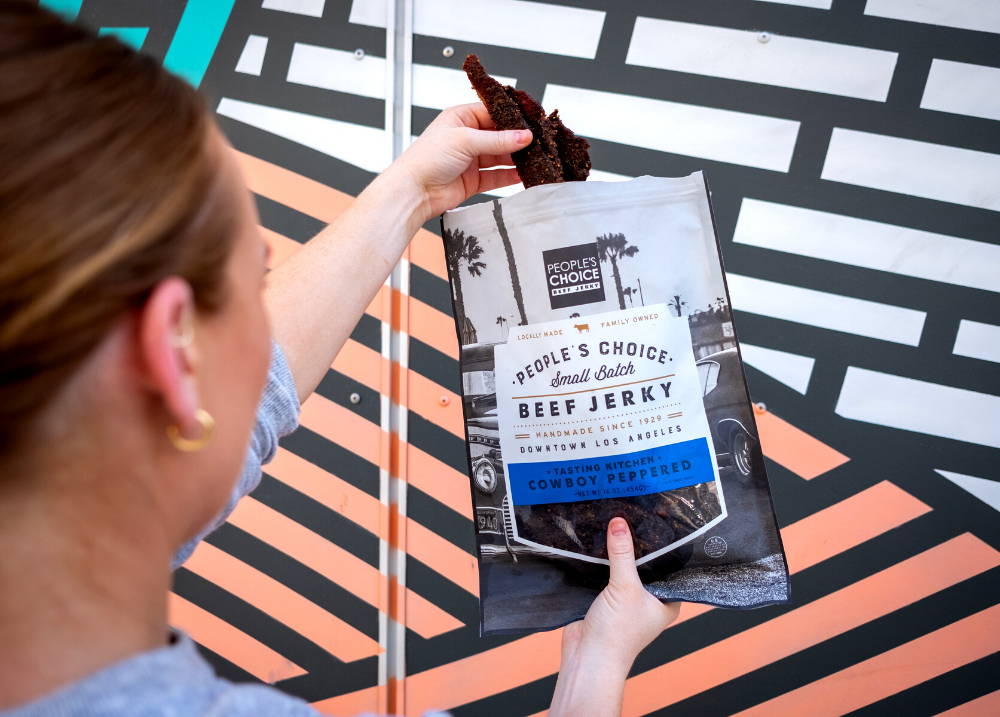 3.

Unique flavors & textures
Our chef-quality recipes range from tried & true old fashioned jerky to gourmet, global flavors. We have a jerky for every taste out there. Try something and don't like it? Let us help you find your favorite flavor.
4.

Factory fresh delivery
Order our factory-fresh jerky shipped directly to your door. Fresh out of the oven, straight to your pantry.
---
"Exceeded all expectations."
— Susan B.
---
"The god of beef jerky."
— Kevin L.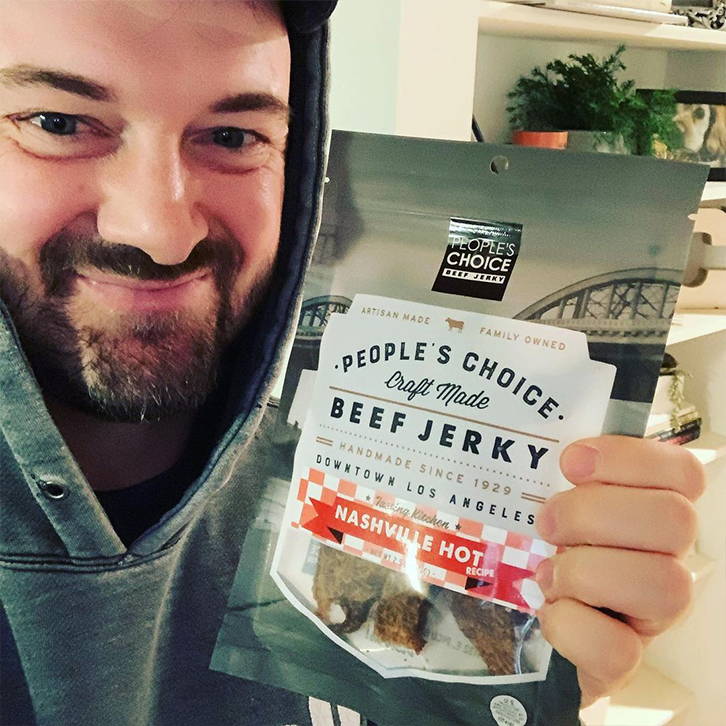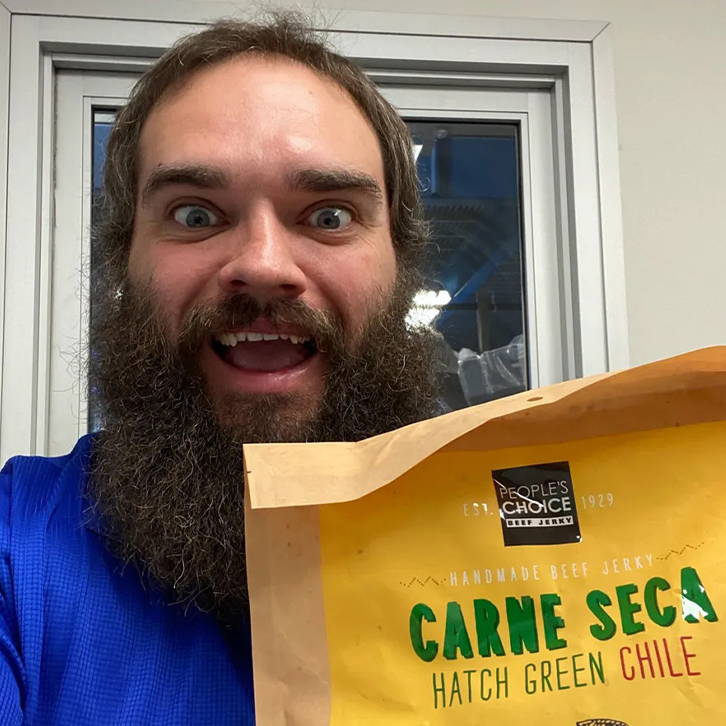 "Best Jerky on the Planet."
— Robert J.
---
"Dangerously addictive."
— Kevin L.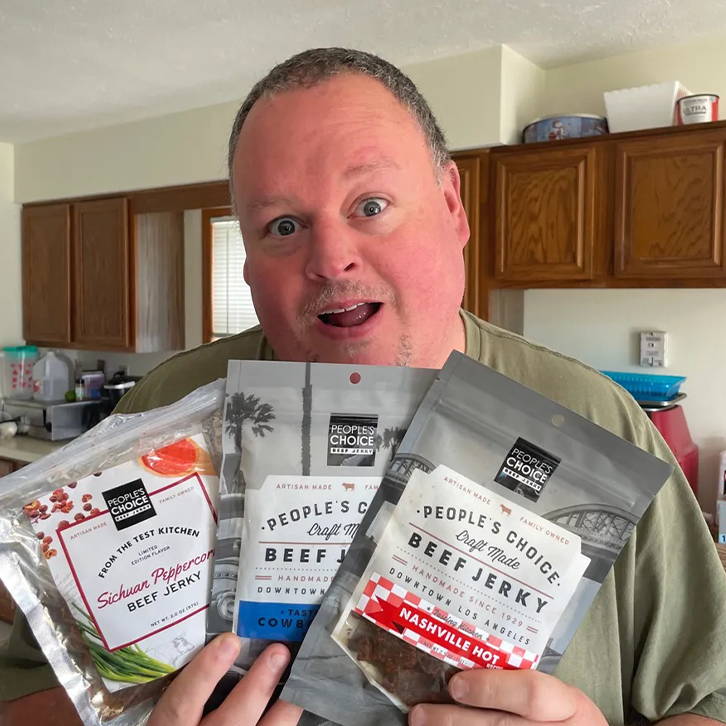 ---
We love what we do. It's as simple as that. Since 1929 we've perfected the art of handcrafted beef jerky through a willingness to work hard and put everything into our business. As 3rd and 4th generation jerky makers, our dedication and mission to help people enjoy a high quality snack fuels us each and every day.
---